Interprofessional Health Post-Baccalaureate Certificate Program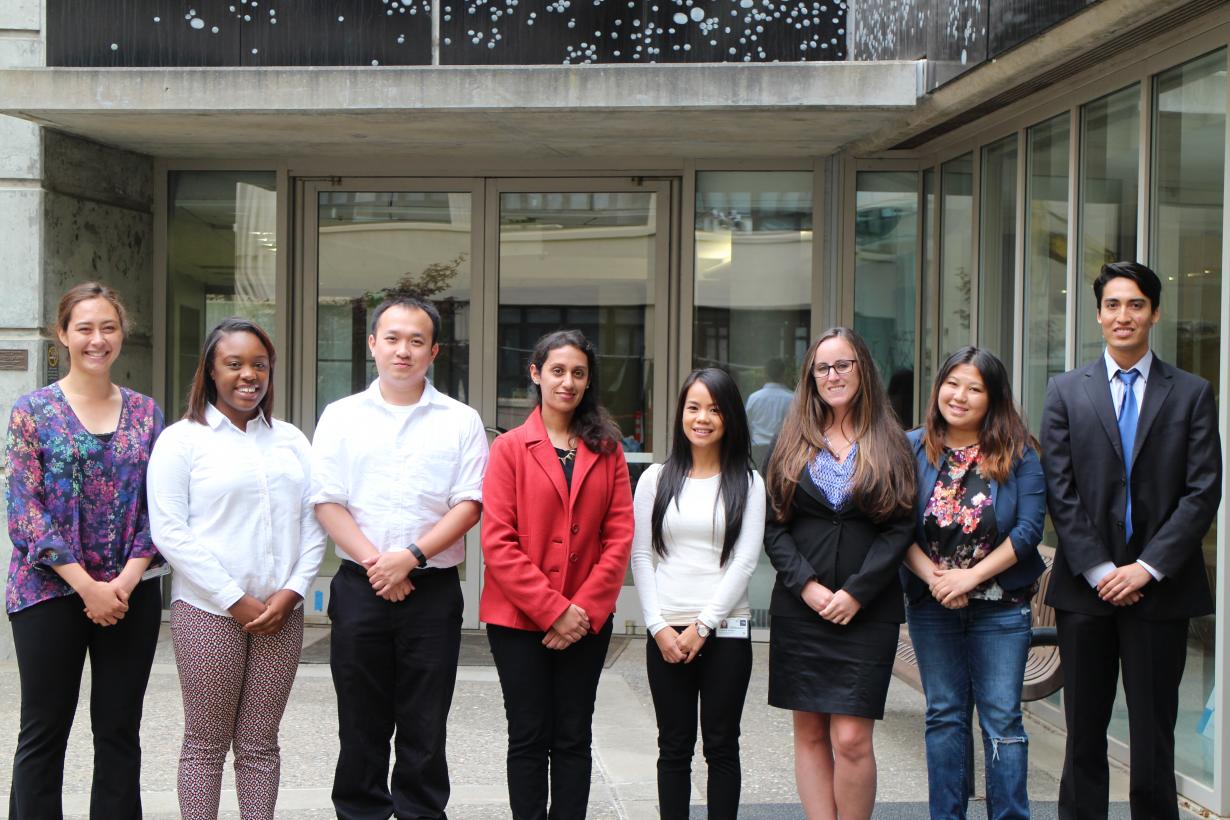 Overview
The Interprofessional Health Post-Baccalaureate Certificate Program is a year-long, structured program designed for those who have completed the required undergraduate coursework but feel they need a stronger academic foundation to be more competitive in applying to pharmacy school. It is recommended that applicants to this program have been previously unsuccessful in gaining admission to the UCSF School of Pharmacy or any other pharmacy school. We are especially interested in individuals from disadvantaged backgrounds, underserved communities, and from groups traditionally underrepresented in the pharmacy profession.1
How does it work?
The program aims to make you more competitive through a comprehensive and structured program. Using a combination of upper-division academic coursework, personalized support in application preparation, and constructive seminars, you will be able to strengthen your application to pharmacy school. The program begins in late summer and lasts 10 months, preparing you to apply for the following year's application cycle.
Program curriculum
The comprehensive program is designed to help participants become more competitive pharmacy school applicants in the 2018 admissions cycle. The program begins in August 2017 and is 10 months in duration. It consists of the following key elements:
Two semesters of upper-division science coursework through UC Berkeley Extension
PCAT preparation course
Personalized support in preparing an application to the UCSF School of Pharmacy
Workshops focusing on academic and professional development
Seminars on topics in health care and opportunities to learn about the field of pharmacy
Regular meetings with School of Pharmacy staff and faculty to monitor progress
You will be responsible for taking at least 12 units of academic coursework throughout the fall 2017 and spring 2018 semesters. Participants will be advised as to the appropriate courses needed to enhance their academic profiles. Progress in science courses will be monitored closely and you will be expected to maintain a minimum 3.0 GPA throughout the program.
Successful completion of the program does not guarantee admission to either the UCSF School of Pharmacy or any other pharmacy school.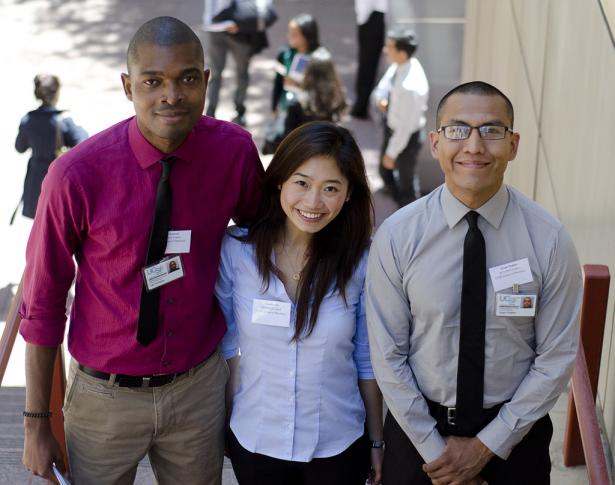 Eligibility
To be eligible, we strongly recommend:
Reside in the United States.
Have a minimum GPA of 2.8 or higher (including a minimum 2.8 GPA in the sciences).
Have completed the majority of prerequisites for pharmacy school, with no more than one semester or a quarter of outstanding prerequisite work remaining.
Have completed the following courses:

One year of biology with laboratory
One year of chemistry with laboratory
One year of organic chemistry with laboratory
One course of microbiology with laboratory
Mathematics (calculus and statistics)
English composition
Upper-division biological sciences
Humanities

Submit a complete application.
Complete an interview.
Additional Recommendations
Have been previously unsuccessful in gaining acceptance to a school of pharmacy.
Program costs
To view the estimated costs, see Post-Baccalaureate Programs.
Financial aid
Financial aid in the form of loans may be offered to eligible students to assist with fees, living expenses, and the cost of books and supplies. Scholarships may also be available. If admitted, you will be provided with information regarding financial aid options to assist with program expenses.
Additionally
You are responsible for all expenses associated with the program (including relocation and/or living expenses).
You will be responsible for finding and providing your own housing for fall and spring semesters.
You are responsible for completing and submitting relevant federal financial aid applications (FAFSA and loan materials) before beginning the program.
We strongly encourage you to participate in the program as a full-time student.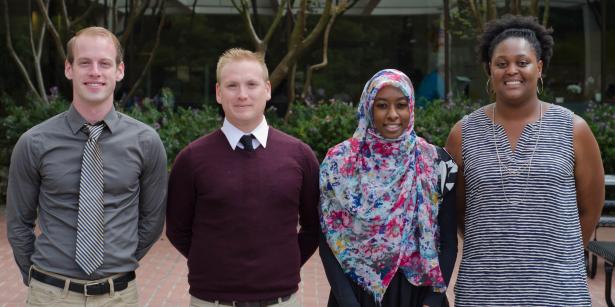 Before applying
Since space in the program is limited, we encourage you to apply as early as possible.
If you have previously applied to the UCSF School of Pharmacy
You must submit unofficial transcripts for all completed college coursework since your previous application.
Your most recently submitted PharmCAS and UCSF Supplemental applications will be included in the review process for the post-baccalaureate program.
You must upload a current resume or CV.
If you have not previously applied to the UCSF School of Pharmacy
You must submit unofficial transcripts for all completed college coursework.
You must submit a personal statement (limit: 500 words) addressing your interest in pharmacy as a career and your immediate and long-term professional goals.
You must upload a current resume or CV.
Transcripts
Unofficial transcripts must be uploaded to the application
Interview
If you are invited, you must also participate in an interview to be considered. Interviews are by invitation only and are conducted throughout the end of April and early May.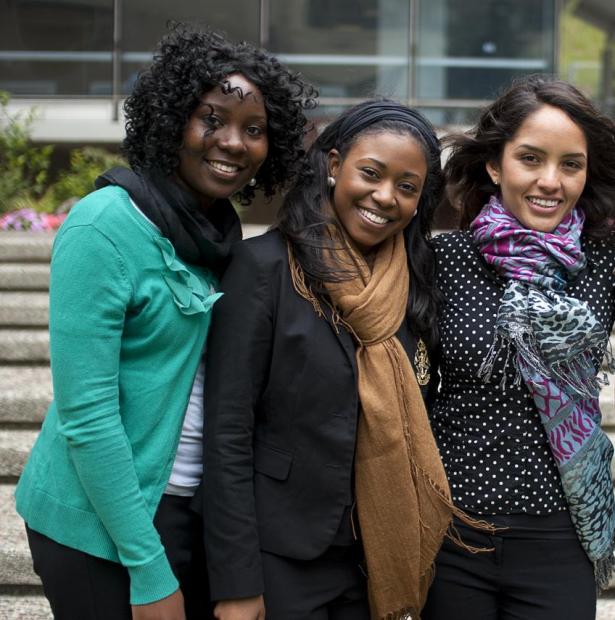 Deadline
Please contact Joel W. Gonzales (415/502-5368, [email protected]) for deadline information.
Questions?
Contact Director of Admissions Joel W. Gonzales (415/502-5368, [email protected]).
Footnotes
[1] A disadvantaged individual is one who, from an early age, resided in a low-income community or experienced enduring family, societal, or other hardship that significantly compromised educational opportunities. An underserved community is a geographic location or an identified population that is determined medically underserved based on U.S. census data. If you are uncertain about your disadvantaged status, we encourage you to apply.
UC non-discrimination policy
The University of California, in accordance with applicable Federal and State law and University policy, does not discriminate on the basis of race, color, national origin, religion, sex, gender identity, pregnancy, disability, age, medical condition (cancer-related), ancestry, marital status, citizenship, sexual orientation, or status as a Vietnam-era veteran or special disabled veteran. The University also prohibits sexual harassment. This nondiscrimination policy covers admission, access, and treatment in University programs and activities.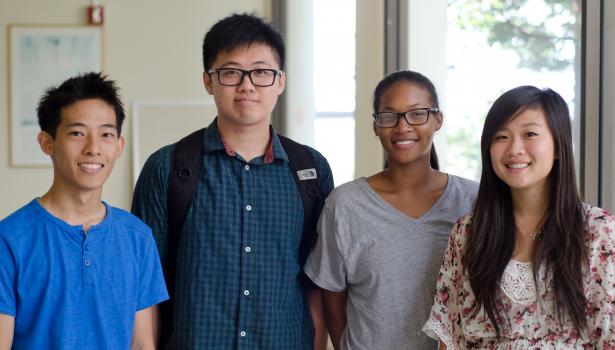 Go to: Admissions