Student Life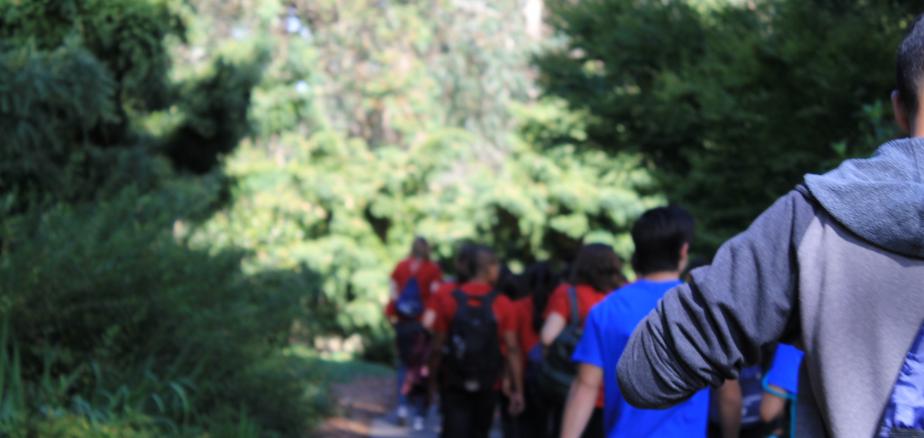 What you experience outside the PharmD curriculum can be as vital to your pharmacy career as your formal academic learning.
As a UCSF PharmD student, you'll grow beyond the curriculum. You'll collaborate across UCSF with peers in medicine, dentistry, nursing, physical therapy, and the PhD programs—an advantage of learning in a university focused exclusively on health. You'll develop a strong sense of professionalism and public mindedness. You'll build leadership skills and widen your range of experience within the rich diversity and excitement of San Francisco.You'll join your classmates in:
Organizing community health fairs, clinics, and service projects
You'll have opportunities to help patients through student-organized events. The ability to work with San Francisco's underserved populations is a driving force behind our students' dedication to community service initiatives.
Leading the way in pharmacy professional organizations
You can become deeply involved in issues that impact patients and the pharmacy profession in practice, policy, advocacy, and research.
Exploring in the latest in health care and health sciences innovations
Check out the campus calendar for any week at UCSF—you'll find lectures, seminars, and symposia on a variety of science and health-related topics. At UCSF, the opportunities for exposure to new ideas and developments are unmatched.
Pursuing special interests through campus involvement
In UCSF's 100+ student organizations, more than 15 of which are pharmacy student specific, you'll find people with shared passions and interests studying across UCSF's degree programs. A broad array of student organizations—including educational, social, cultural, artistic, recreational, political, and spiritual organizations—reflect the diversity of UCSF students.
Keeping active through intramural sports and recreation programs
Whether it's basketball, volleyball, hiking, swimming, yoga, kayaking, or more, UCSF encourages students to stay balanced.
Taking advantage of San Francisco
As a UCSF PharmD student, you'll thrive in the rich culture and intrigue of one of the world's great urban centers. San Francisco's famous dining scene, natural beauty, world-class museums, and diverse neighborhoods make this a location like no other.
These experiences provide a vibrant backdrop to your UCSF PharmD education.