Faculty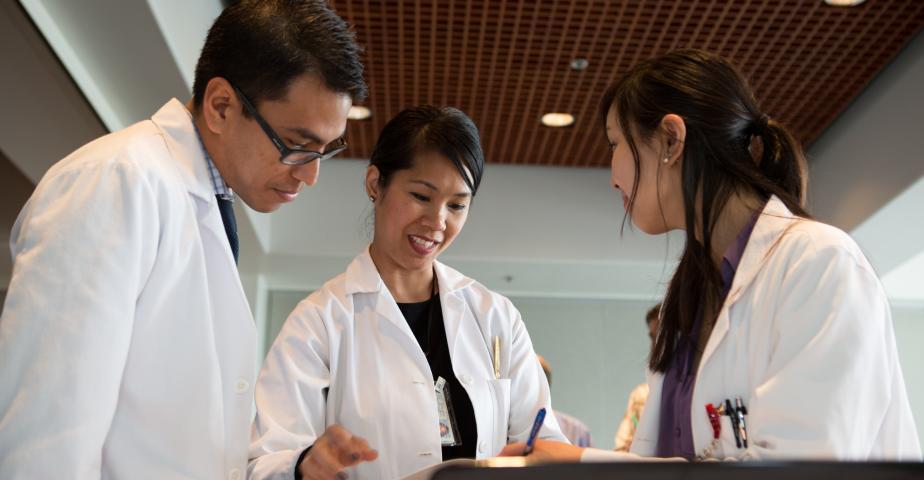 ​Our PharmD curriculum is as much about how you learn as it is about how we teach.
The UCSF faculty members who develop and teach the PharmD curriculum keep this top of mind. Their goal is to share their extensive subject matter expertise, while helping you to learn how to question, think scientifically, find answers, and resolve problems on your own—skills you'll need throughout your pharmacy career.
They are curious, innovative, and renowned forces of change—from physical chemists to antimicrobial clinicians, from bioengineers to health policy experts. They work in UCSF's wet labs, computer labs, clinics, hospitals, and offices, at all campus sites. They're honored locally, regionally, nationally, and internationally for their expertise and accomplishments. And they are here to bring their expertise to you—in the classroom and in clinical pharmacy practice settings—to teach, mentor, and inspire you.
Faculty members across UCSF participate in the PharmD curriculum, including those in the School's three departments; in the Schools of Dentistry, Medicine, and Nursing; and in the Department of Physical Therapy and Rehabilitation Science.
In addition, hundreds of volunteer faculty members in the School dedicate their time and expertise as clinical preceptors to mentor you and shape your clinical and patient care skills.
Our faculty members will challenge you to achieve your potential and to bring your passion and determination to serve patients and communities through pharmacy—just as they challenge themselves every day.
At UCSF, you'll learn from academic leaders who push the boundaries of everything they do, and they'll inspire you to do the same.
Explore our faculty profiles, and learn about the research areas, clinical expertise, backgrounds, publications, and honors and awards of individual members of the School of Pharmacy faculty.
Scan our news pages to learn about some of the headline activities of the faculty in: